Aircraft Acquistions
Corporate Jet Solutions specializes in the acquisition of high-quality jet and turbo-prop aircraft with the intent of providing comprehensive, detail-oriented service to our clients. While most aircraft broker's talk, we listen. We know that our clients' needs and concerns begin well before and extend long after the purchase of an aircraft, and we are prepared to assist them at every step of the acquisition process. Whether you are considering purchasing a first aircraft, adding to an existing fleet, selling, or trading, our firm will find the best solution for you by maximizing value and minimizing risk and expense while putting you at ease.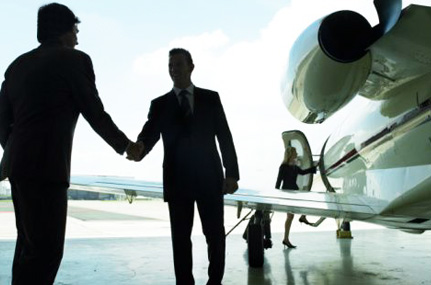 At Corporate Jet Solutions we perform your purchase by not only negotiating the most advantageous deal, but also planning for the IRS and FAA impact on your ownership structure. The result is that our clients end up time and again with just the aircraft to match their precise budget and needs. Our broad background in all aspects of corporate aviation means we manage the complete acquisition/divestiture process from the evaluation of needs and acquisition of the appropriate aircraft to the development of a flight crew and maintenance department. We assist in determining the best ownership structure for IRS/FAA issues (achieving maximum tax benefits, minimum IRS penalty exposure, and minimum sales and use tax), manage the negotiations, the contracting and pre-purchase inspection, and remain at our client's service after the transaction to assist them with the complexities of aircraft ownership.
After a successful purchase CJS can provide Aircraft Management services to keep your new acquisiton running efficiently and safely. Feel free to contact us with any thoughts or questions you might have.

Interested in being a partner on a business jet?
Email Us or call 480.788.6090 - We likely have or can find that perfect partner.